Welcome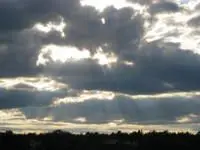 The therapists at Equinox Counseling Services welcome you on a journey to reconnect with your inherent strength, self-power, goodness, wisdom and healing. It is understood that every individual experiences a range of challenging situations, molding an identity that can in turn interfere with experiencing life at its best. This leaves us with negative emotion and limited wisdom, limiting our ability to navigate life. At Equinox Counseling Services, individuals build awareness of themselves, exposing their natural, healthy functioning, to continue quality living and learning.

We welcome individuals facing challenging situations, looking for a safe and nurturing environment, as well as those simply interested in improving their lives. Couple's counseling is offered, which includes: education about relationships; forming a better understanding of partners; learning strategies to improve the relationship, and practice of healthy communication skills. Family therapy is also available to understand healthy family structure, create opportunity for safe and effective communication, and practice structured problem-solving.

Whether choosing Equinox Counseling Services as an individual, couple, or family, connection to one's place of compassion and comprehensive wisdom is learned, so that these powerful gifts can be used to guide us in our relationships toward self, partners, family members, and others, for an improved quality of life. It is recognized that one cannot change undesirable occurances or the unfavored behaviors of others, but we do not have to become victims of the circumstance, bound to the vicissitudes of life.

Please call or send an email for an individual, couples or family therapy consultation today.